Search

You have to be logged to rate this tvshow
Genre:
Drama
Cop / Investigation
Action
Last episode : 4x49 - Aired on 2019-10-21
Next episode : 4x50 - Air on 2019-10-22
Season 4: commandée (2019)
A young girl faces hard times ahead once she crosses the line her parents drew in order to keep her away from the outside world. In the past this child's mother had her children murdered and to get over this pain she had a baby and named her Catalina, the same name as her former daughter. The story begins to repeat its self as it seem that Catalina is following her older sisters examples in search for easy money through prostitution. Will the story end the same way...? A sequel series to the original Sin Senos No Hay Paraiso. This sequel follows the life of the last protagonists younger sister and how she has to deal with the repercussions of her late brother and sister's trouble with their lives of crime.
Official website
:
telemundo/sin-senos-si-hay-paraiso/
Netflix
Links
:



Videos:
Casting:


Aurelio "Titi" Jaramillo: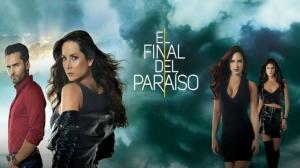 Season 4
Season 3
Season 2

Season 1

This page has been seen 2356 times since the 2017-08-12
Last update of this page on 2019-10-18 at 10:31
Last manual modification on 2019-08-13 at 06:34 by
Caféine
-
Modifications history