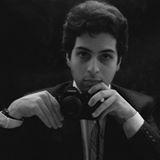 FP Unchained
Un extraordinaire tour de force, rempli de décors époustouflants et de scènes brillantes, mené par un George MacKay bluffant de don de soi, mais complètement vide et incroyablement chiant.
Je suis très déçu, je savais pas du tout que c'était un plan séquence de 2h avant d'y aller, et au fur et à mesure du film, je me demandais quand ça allait enfin péter pour que le plan séquence coupe et qu'on passe à autre chose et gagne en rythme.
L'ironie, c'est que j'ai revu la deuxième heure de Birdman aujourd'hui. Il passait à la télé. Et malgré sa condescendance et sa haine insupportables, c'est beaucoup moins chiant et beaucoup moins poudre-aux-yeux que 1917 qui ne raconte vraiment pas la moindre chose.
Ainsi, dés que l'on sort des tranchées et des rares scènes d'action, le choix du plan séquence unique, que j'imagine pour gagner en immersion, devient complètement impertinent, puisque la caméra ne fait que suivre deux mecs marcher dans de grandes plaines remplies de cadavres et de rats ou discuter dans un camion.
Et lorsqu'il se passe enfin quelque chose, c'est assez insupportable. Le film est très manichéen, les deux seuls Allemands que l'on voit au premier plan sont de grosses salopes. Littéralement. Alors que les Anglais sont bons, gentils, veulent aider les Allemands mourants ou ne veulent pas forcément les tuer s'ils peuvent juste passer à côté, les Allemands attaquent en traitre et rompent leurs promesses.
On peut même se demander pourquoi, à part pour créer des scènes d'action, les deux héros préfèrent fuir ou éviter de tuer des Allemands qui eux n'hésitent pas à leur tirer dessus.
Je semble probablement un peu sévère, mais vraiment, ma déception est très grande, et je suis fatigué de ces plans séquence pour l'esbroufe mais qui ne servent complètement à rien cinématographiquement parlant. Ça fait des années que j'en parle et que je crie mon amour pour les plans séquences qui ont un sens et ma haine pour ceux qui sont là seulement pour montrer qu'on a un bon directeur photo et une bonne chorégraphie. Par moments, j'avais l'impression de jouer à la PS4 tellement tout me semblait "scripté". C'est évidemment un comble puisque le jeu vidéo s'inspire justement du cinéma, mais voilà l'impression que ça m'a fait. Les soldats exécutent des actions de façon robotique, automatisée, comme s'ils étaient programmés pour. Ils savent exactement à quel moment passer devant la caméra en inclinant leur visage dans le bon angle. On est loin du merveilleux chaos que l'on voit dans la scène du bombardement, montrée dans le trailer et donc spoilant complètement le film pour lui faire perdre encore + d'intérêt et d'implication de la part du spectateur, ou encore plus loin de la maestria démontrée dans l'un des exemples du genre, qui n'a toujours pas pris une ride : Children of Men.
Ce n'est plus aussi impressionnant que ça de réussir ceci en 2019, Birdman l'a fait en 2014 (!!!!) de façon beaucoup plus bluffante et avec des coupes beaucoup moins visibles. La seule chose qu'il y a davantage que des caméos inutiles de tout le cinéma anglais dans ce film ? Des plans sur des murs, des sacs à dos, du noir, le sol, etc. En 2019, 1917 utilise les mêmes ruses que Hitchcock en 1948 avec The Rope.
Enfin bref, excusez ma sévérité et mon énervement, mon jugement est faussé par mon désamour pour ces plans séquences là depuis quelques années et par le fait que j'ai eu l'impression de regarder un film dont le scénario aurait pu être montré en 20 minutes à tout casser. J'aimerais quand même rappeler, pour finir sur une note plus positive, que le travail sur les décors est incroyable et qu'il y a vraiment plusieurs scènes marquantes, et que même si ça sert strictement à rien, qu'il y a 10000 coupes pas si invisibles que ça, 1917 reste une démonstration technique impressionnante.
--
J'AIME FINALLY

Holding out for a hero ?