You have to be logged to rate this movie
The story of Elton John's life, from his years as a prodigy at the Royal Academy of Music through his influential and enduring musical partnership with Bernie Taupin.
Rocketman (2019) - Official Trailer
Taron Egerton is Elton John
Display more videos

Casting:





Original Post #
4288674
, posted at 11:48 on 2019-05-29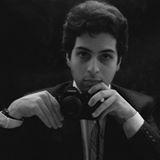 FP Unchained
Post #
4288705
, posted at 11:47 on 2019-05-30
Post #
4289178
, posted at 01:34 on 2019-06-15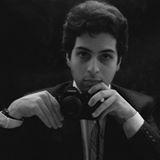 FP Unchained
En n'arrêtant pas de lire que c'était le Bohemian Rhapsody que l'on voulait mais qu'on n'avait pas eu, j'ai fini par me laisser tenter. J'ai bien fait. C'est exactement ça.
Malgré un classicisme qui est toujours aussi chiant (le biopic se classe dans la catégorie des biopics carré, les biopics wikipedia comme je les appelle), Rocketman trouve une énergie folle (et parfois du génie, disons-le) dans ses scènes musicales. On est d'entrée dedans : on va avoir droit à 2h de comédie musicale à la sauce 50s.
Il n'y a donc pas une seule scène musicale ratée, elles sont toutes merveilleuses, elles font toutes rêver. Et elles sont parfois intelligentes, vu qu'elles arrivent subtilement à raconter des histoires pour faire avancer le récit.
On ajoute à ça un Taron Eggerton extraordinaire, sans perruque ni une tonne et demi de maquillage et de prothèses, qui donne de sa personne comme jamais. Drôle, fascinant, émouvant, se mouvant comme un Dieu de la scène, mais sans jamais se perdre derrière le personnage. On voit Taron Eggerton jouer Elton John. Pas imiter Elton John. Il garde sa tête, sa voix, son corps, son visage. N'est-ce pas, Rami Malek.
Bref, j'ai vraiment aimé, et je recommande.
7,5.
--
J'AIME FINALLY

Holding out for a hero ?
Talk about the movie:
Anonymous posting has been disabled. Please login first before attempting to post:
This page has been seen 532 times since the 2019-05-29
Last update of this page on 2021-01-31 at 05:58