Thread #
52843
created the 2020-10-02 at 16:30 by Skynet - Seen 297 times by 192 users
Original Post #
4307153
, posted at 16:30 on 2020-10-02
Post #
4307154
, posted at 16:30 on 2020-10-02
Post #
4307172
, posted at 20:25 on 2020-10-02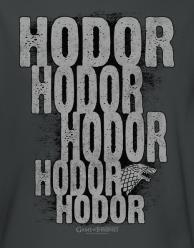 Pliskin
On dirait que les scénaristes ont oublié leur propre saison 3 avec la cité de la lumière...Avec des aliens, ça passe la transcendance, par contre avec une IA, ah ça non merci !

Et pauvre Bellamy... J'espère qu'un jour on apprendra ce qui s'est passé derrière la scène avec l'acteur. Mais ça devait pas être joli joli.

--
Let go your earthly tether. Enter the Void. Empty and become wind.
*édité à 20:26 le 02/10/2020
Post #
4307184
, posted at 09:32 on 2020-10-03

lafee19
Et voilà la fin d'une série que j'ai adoré ! Mais cette saison, je me demandai où ils allaient, je pensai qu on aurait un retour dans le temps et que tout était à recommencer, mais non transcendance ! j ai trouvé ça cul cul comme fin. Pour moi la fin de la dernière saison c'est la débacle , on colle un bon clicé et on fini la série ! On oublie qu on est dans une série post apocalyptique et on est méga fleur bleu sur la fin , exepté Clark avec un pti fond de moralité ! Bref déçu d une fin pour trouver une fin, mais tellement stupide à mon sens

Post #
4308132
, posted at 14:44 on 2020-10-21

Back to thread list
Anonymous posting has been disabled. Please login first before attempting to post: